Review
As one of the original pioneers from the late 1990s, Free Chat Now is one of the most popular chat sites that's ever been. The site's primary aim is to provide a free online chat service that requires no registration. It's as simple as that!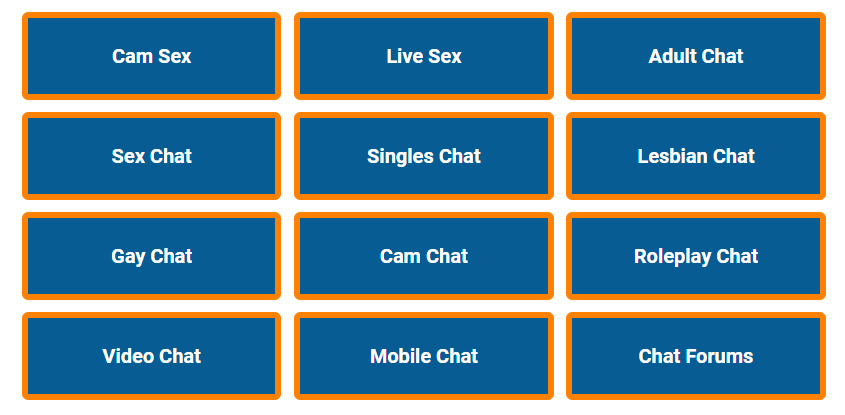 The Free Chat Now Brand
The Free Chat Now, or FreeChatNow, or FreeChatNow.com, or FCN brand – as you can tell – is a brand of many names! The service has been around so long, it can have as many names as it likes! This is one of the old boys, one that isn't about to budge anytime soon! The brand makes a bold statement of itself:
"FreeChatNow.com is the top free chat website online today".
They have of course advanced from the basic text chatting of yesteryear. Now the site offers webcam and audio chat rooms, which is much more in line with modern chat services. The brand also offers a user-friendly mobile interface. Win-win!
Registration
To begin chatting, you must first choose a username and stipulate your gender, as well as your date of birth. This is all you need to start chatting immediately, but you can sign up and create a profile too.
When signing up, you will need to provide an email address and must tick a box to agree to the site's terms and conditions. You will then be sent a verification email where you must click a link to confirm your registration. This is standard procedure within a lot of registration processes, so it shouldn't be anything you're too unfamiliar with.
Desktop/Mobile Capability
Mobile functionality is made available via a mobile version of the site, there is no app to download or install. Looking through the website, it doesn't seem as if one is on the way any time soon either. The site does however tell us that they have recently integrated an updated mobile chat interface for mobile, with better 'streamlined software'.
User Experience
The chat room selection here is separated by sexuality and interest. Simple and easy to understand – just like the rest of the site. You can tell this chat service has been around for some time, as they keep things nice and simple, just like it used to be! The site as a whole, despite the colour scheme, is an absolute joy to use and a beaming light for the rest of the chat site world.
The interface itself is clean-cut, easy to use and very quick. We have no complaints whatsoever when it comes to the use of Free Chat Now – top marks across the board!
Safety and Security
All chat rooms are intended for adults and you must be 18 or over to join any of the sex-related chat rooms. The website does a good job of making this clear within the content. There is a privacy policy and a Terms of Use document that can be found when you click a link in the footer. This is pretty standard stuff – but there are no additional safety messages for users to learn from or abide by. This is quite surprising, for a site of this experience and calibre!
Customer Service
A simple contact form is the most amount of support you are going to get from the site owners. Nevertheless, there is a fairly comprehensive forum on site too, with lots of different discussion boards to read through. This is really helpful and there are literally thousands of messages. This shows a lot active members and great levels of member satisfaction.
Conclusion
What can we say about Free Chat Now? It is a pioneer and a stalwart in the world of online chatting!  There aren't many additional features to choose from, or any bells and whistles to play with. But Free Chat Now is all about the chat and nothing else. And this is something the site does very, very well.
The whole experience is quick, seamless and incredibly well designed (despite the colour choice). The site has been going since the 90s for a reason – it has a committed fan base with thousands of members. The active forum space shows frequent interaction away from the chat rooms themselves and provides support for new members too.
This is perhaps one of the easiest and most enjoyable chat services available on the web today. We loved our time on the site! For that reason, Free Chat Now gets a high scoring 9!