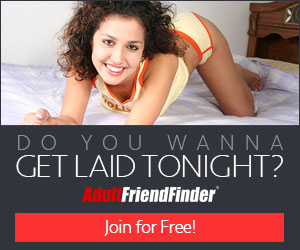 Review
Are you attracted to wealthy men? Is it their style, class, or confidence you love? Are you a wealthy man who wants and craves a certain type of partner? Someone who understands your lifestyle and the demands that come with it? WealthyMen.com is a dating site for people who know exactly what kind of partner they're looking for, at what income level, and what life they want to lead.
WealthyMen.com pulls no punches when you arrive on their website. This is a dating site created for men with great careers making at least $85,000 a year and the people who want to date them.  Members looking for love among the wealthy are assured that these wealthy men are verified in three ways: photos, profession, and income.
What are you looking for in a wealthy man or as a wealthy man? At WealthyMen.com, you can stick to online flirting and a bit of fun or negotiate an arrangement for your mutual benefit whether that's companionship at events and during travel or something sexier. For those looking for love, you can do that, too. WealthyMen.com lets you keep your options open for whatever you need and want.
Unlike other dating sites where it's all about the nude pictures, videos of sexual acts, and the hookup, WealthyMen.com keeps it classy. You can be as kinky, dirty, or sexy as you want to be but discretion is key. That's better suited to private messaging between you and a match.
Joining WealthyMen.com
For new members, you can join WealthyMen.com for free. It only takes a few minutes and it's incredibly easy.
Select your gender: male or female

Enter your email. This will be your user ID.

Enter a password.

Enter your city/location

Select your age
Once you've signed up, you can select a trial paid option if you'd like and begin meeting other people. While it's not part of the sign-up process, you can share your sexual orientation (straight, gay, or bi-sexual) on your profile and when searching for potential partners.
As a free member, your access is extremely limited. To really meet people and be found by others, you'll need to become a paid member. You have two levels to choose from: standard and gold. Gold membership offers the most flexibility and features for not much more money than standard membership.
Member Benefits
When you become a paid member, especially Gold, you're given a lot more access and perks.
View all profiles and photos

Read and reply to messages

Get featured on search results

Send email to free users*

Receive email from free users*

Get a three-month guarantee: if you don't make a match in three months, you'll get a free membership
*Not available for standard members
If you stay a free member, you'll have to wait for potential matches to reach out to you in order to connect.
Cost of Membership
Since Gold is where it's at, let's start there.
2-Day Trial: $4.95 – this auto-renews at $39.95 per month

1 Month: $34.99 per month

3 Months: $22.99 per month; $68.97 billed every three months

6 Months: $19.99 per month; $119.94 billed every six months
Standard membership saves you a few dollars but not much, and you lose a big benefit when you're a standard member.
3 Months: $19.99 per month; $59.97 billed every three months

6 Months: $16.99 per month; $101.94 billed every six months
Using WealthyMen.com
At WealthyMen.com most of what you'll do is make connections and chat with people you're interested in getting to know better. The entire website is simple and elegant in a way that's not too loud or overbearing. While the focus is on the connection, that doesn't mean there aren't ways to maximize your membership and make the most and best connections.
Setting Up Your Profile
Because WealthyMen.com is all about meeting the right people for whatever you're seeking, your profile is extremely important. If you don't fill it out completely, you're less likely to be found, and it'll be more difficult to make matches. Certain details are quick and easy: income, profession, gender, sexual orientation, ethnicity, religion, body type, height, and zodiac sign. Other sections require more thought about who you are and what you want.
Budget: This is where you share whether you're seeking a mutually beneficial arrangement (or not) and what your budget for that arrangement is.
Minimal is up to $2,500 per month.

Intermediate is $5,000 per month.

High is more than $5,000  per month.
Seeking: You can select as many options as you like but this section is extremely important for finding a person with similar desires.
Online flirting

Travel partner

Dating

Marriage

Just experimenting

Meet in person
Verification
While WealthyMen.com claims that men are all verified, it is actually a voluntary process. Becoming verified establishes trust and can earn you more views. It's free and relatively easy to do.
Verify yourself by uploading photos to your profile and then having those images compared to you in a webcam shot.

Verify your income by uploading a tax return or bank statement and a photo ID.

Verify your profession by uploading a business card or company letterhead and a photo ID.
WealthyMen.com assures members that all information is kept safe and secure.
Winks
Trying to talk to so many interesting people at once can become overwhelming, especially when you're busy with work or building a company. To let someone know you're interested before starting a conversation, send a "wink." This is a bit of online flirtation that lets someone know they caught your eye. If they return the wink or send you a message, then you can decide if you'd like to know more and start the conversation.
Navigating WealthyMen.com
The design and layout of WealthyMen.com is extremely simple and elegant. Unlike other dating sites, you're not inundated with stuff to do and options to try. The focus is on finding the right match and meeting new people. On your member homepage, where you're taken to whenever you login, your navigation is on the left, recent updates from members are in the middle, and to the right you'll find featured members and suggestions of people to meet.
Once you know your way around, all you need to focus on are making the most suitable matches. Navigating WealthyMen.com is all about finding and making those matches as quickly and easily as possible. In the navigation bar on the left, you'll see a list of options:
Home

Search: basic, advanced, or by username

Online Now: featured and general members

New Members

Messages

Contacts: approved, requested, who's viewed me, blocked, winked, favorites

Winks

Who's Viewed Me

Wants to Meet You

Favorites

My Profile
Payments and Refunds
Available payment options include most major credit cards and debit cards including JCB and American Express. Payments will appear on your statement as WEBDATASOL.COM, keeping it discreet for you. All payments are subscriptions that are on auto-renewal. Until you notify WealthyMen.com customer service, your card will continue to be charged based on the subscription you select.
To stop being billed, you'll need to cancel your membership and become a free member. Cancellations must be made at least 24 hours before your renewal date to avoid being charged for the next month. Billing errors must be reported within 30 days to receive a refund but no other refunds are offered. Ending your subscription early does not entitle you to a refund of the time you didn't use.
Tech Issues
Help for technical questions and other problems on WealthyMen.com is underwhelming to say the least. When you click on "Help" you're taken to a contact form where you must email your problem. No official word is given on when you can expect an answer.
To find other forms of help, you have to hunt and peck for the Customer Service link (located at the very bottom of your screen). Once there you're given access to 1-800 numbers to call or a small amount of technical support FAQs that may answer your most basic questions.
Because WealthyMen.com is designed to be easy to use and has one main mission – creating connections – you shouldn't have too many questions or problems. But finding the answer isn't going to be easy when you do.